---
City, Skylines, Buildings, Places, Etc..
Modified 16-May-12
90 photos
COMMUNITY SERVICE ACTIVITIES & EVENTS
Modified 16-Mar-18
1471 photos
OMEGA PSI PHI Fraternity, Inc. (The QUES!!!!)
Modified 30-Oct-14
636 photos
MODELS & FASHION SHOWS, ETC.
Modified 17-Jun-14
879 photos
GRADUATIONS, SENIORS, PROMS, RECEPTIONS, ETC.
Modified 28-Sep-17
653 photos
Red Snapper Promotions
Modified 16-Jun-14
343 photos
DIAMOND CLUSTERS M/C ~ 15th Anniversary All White Cabaret Party
Created 4-Jun-13
Modified 4-Jun-13
[email protected] Live TV Interview of National Black History Month - Featured Artist "Melle Mel" of ORIGINAL FLAVOR® ~Design Studio/Art Gallery
Created 24-Oct-11
Modified 24-Oct-11
BABY BUMP!
Created 11-Sep-14
Modified 11-Sep-14
JB2-Moments
Created 11-Sep-14
Modified 11-Sep-14
JaiBryn's 1st ~ Birthday Party
Created 22-Jun-15
Modified 22-Jun-15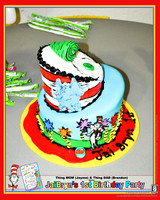 David & Maida
Created 6-Dec-12
Modified 6-Dec-12
---
© ORIGINAL FLAVOR® ~Design Studio (Photography Division)