Citywide Kwanzaa @King Art Complex -2017/18
JAZZ BRUNCH @New Harvest Cafe/Urban Arts Center
Citywide Kwanzaa 2017/18 ~ Children StoryTellers @Downtown Public Library
COLUMBUS Silent March for Racial Justice
"The Cultural Wall" ~ MUSIC FESTIVAL @ Jefferson Park w/ The Stone City Band
"PEACE In The STREETS": STOP The VIOLENCE Unity Walk!
"Connecting Cultures" ~ Africans & African Americans ~ Hosted by: Black Excellence
Kojo Kamau (R.I.P.) PhotoExhibit ~ Ohio Historical Society @ AfroAmerican Museum (Wilberforce, OH)
Community Conversations @ Livingston - Driving Park Public Library (Jodi Ann)
Pre-PROM Gathering @ Park
P.O.D. = "FTS": Tribute 2 MarShawn McCarrel (R.I.P.)
P.O.D. = Pursuing Our Dreams -"Feed The Streets"
City Council Candidate: Jaiza Page @Global Views~InternetTalk RadioShow (www.AfrikkaRadio.com)
JaiBryn's 1st ~ Birthday Party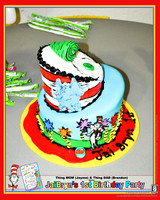 OMEGA PSI PHI 1Q2nd Founders' Day 2013 Luncheon
CommunityPride/Fun Day @ CC